Chapter 3, The Arrival of Dirty Rotten Kitty
BMK has retired to Florida to be replaced by his even more evil cousin:
Dirty Rotten Kitty (DRK)
Dirty Rotten Kitty has taken over the Hooligans bed! This shall not stand!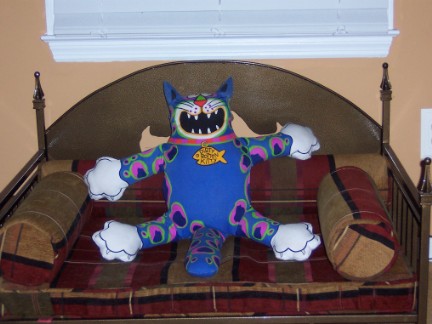 Me like dis bed. Dis bed is mine, ALL MINE!!!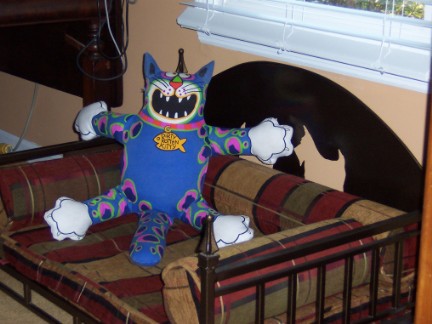 I haf de bed wif de view!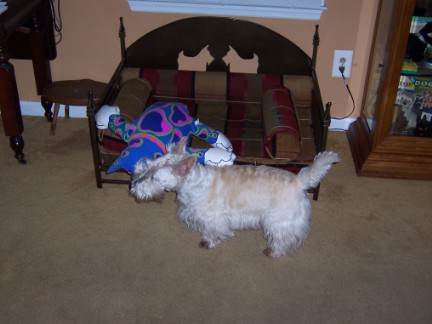 Thank heavens!! It's Tarquin the Wonder Wheatie to the rescue. Bravely he grabs DRK and wrestles him off The Bed and onto the floor. Take that, you evil critter. The floor is where you belong.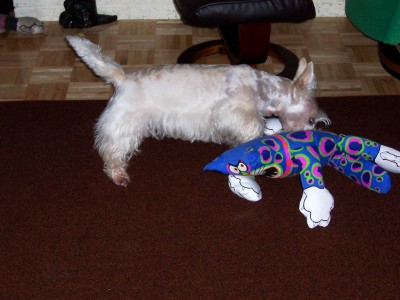 But the evil DRK does not give up without a fight! WHAM! BAM! UGH! OOF!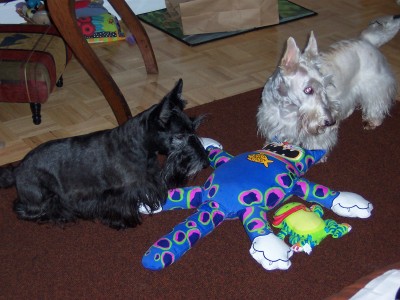 After wrestling the evil one into submission, Tarquin the Wonder Wheatie is declared the winner. An admiring audience of Frosty and Frog congratulate the champ.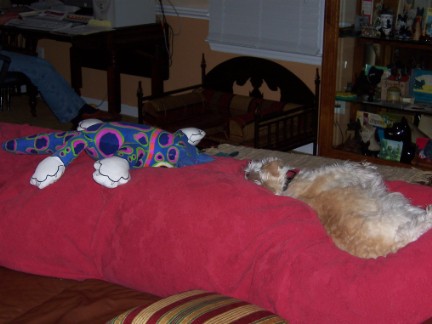 Backstage, away from the glaring eye of the camera and the admiration of fans, the two sparring partners partake of a well earned rest. Shades of WW Raw.
See another DRK adventure: