The Hooligan Bench
Under a front window with a perfect view of the street and passersby, sits the Hooligans' bench. Perfect for catching kitties lurking in the front garden, the dreaded Doxies going by, or a neighbor doing something suspicious.
Handmade by our Hooligan Dad, the bench recently got a makeover with soft red fleece imprinted with paw prints and furry Scotties appliquéd on the top.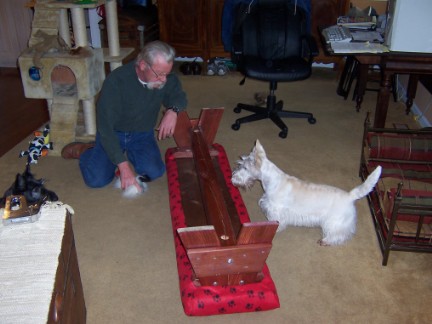 Tarquin supervises Dad working on the bench.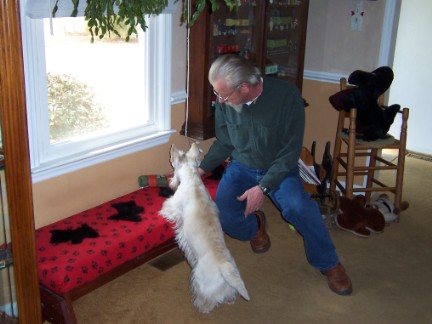 Dad and Tarquin check out the bench with its new upholstery.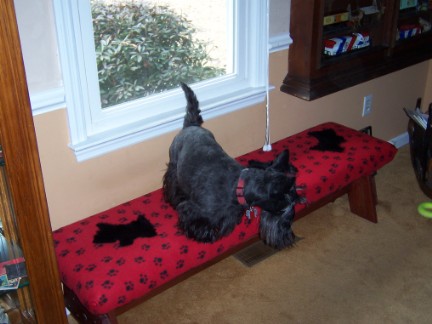 Frosty gives the new bench her approval
Uh Oh . . . .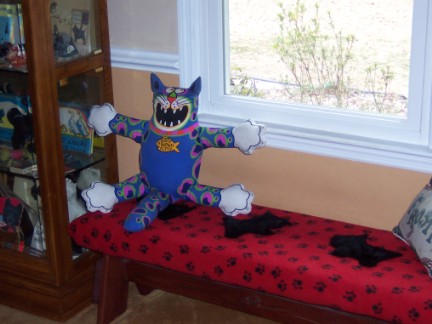 Dis bench is mighty fine. I love this bench. Dis bench is MINE!!