Volunteers Luncheon, 4/17/2007
Alterra Sterling House sponsored a luncheon to honor all their volunteers, including Frosty.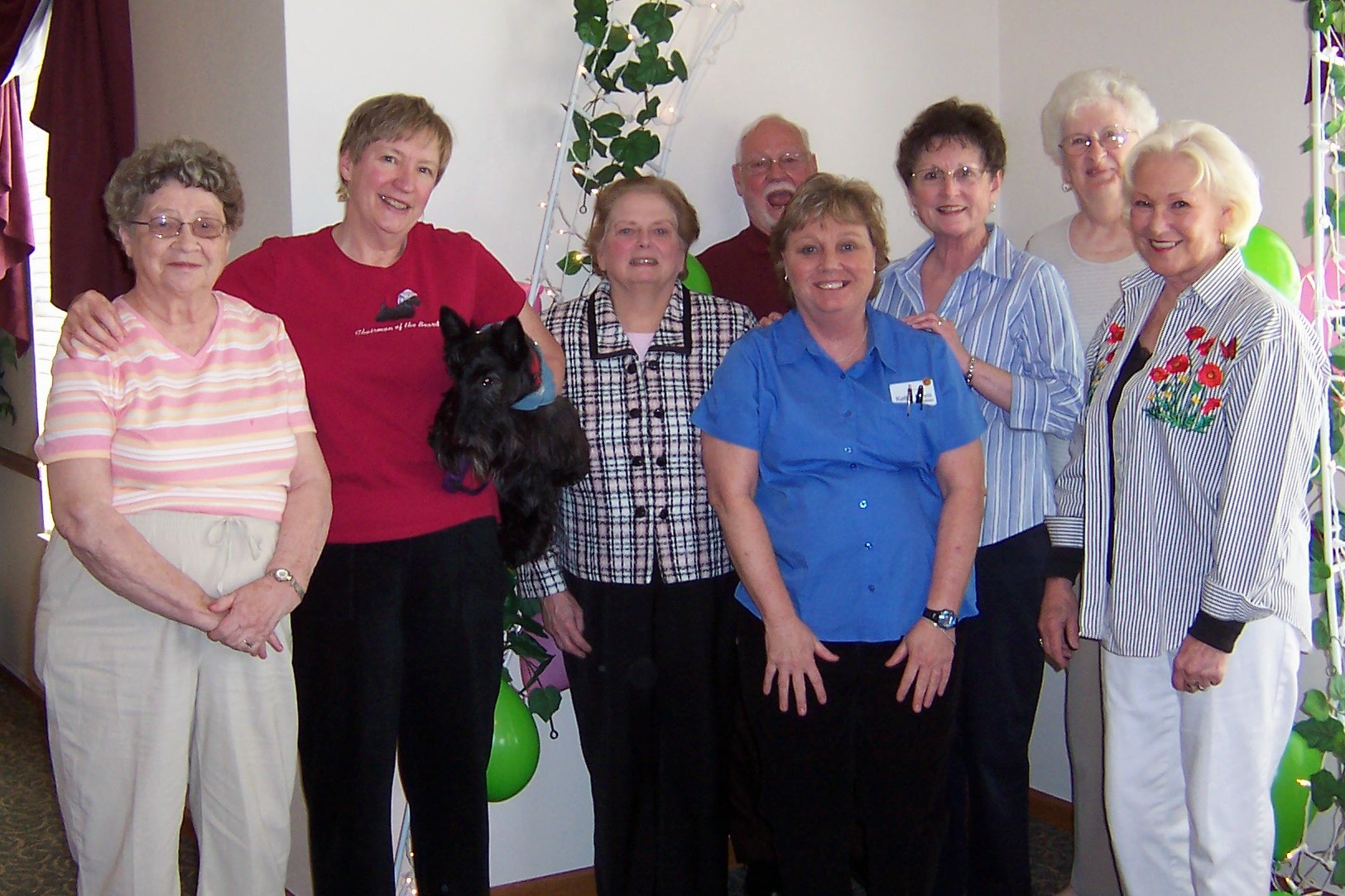 Here is the group of volunteers. As you can see Frosty is far more photogenic than I. The woman in the blue blouse is Kathy, the volunteers administrator.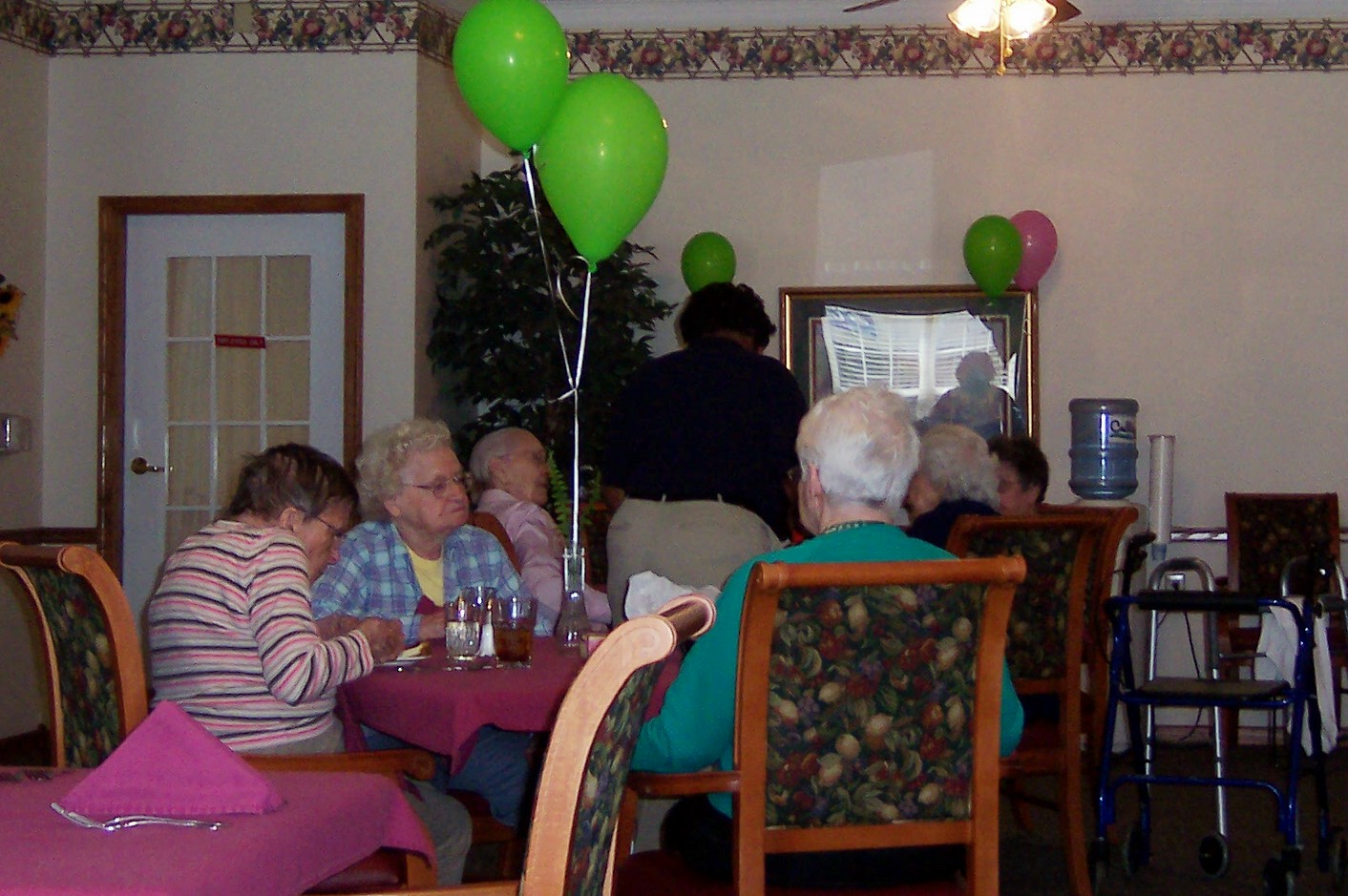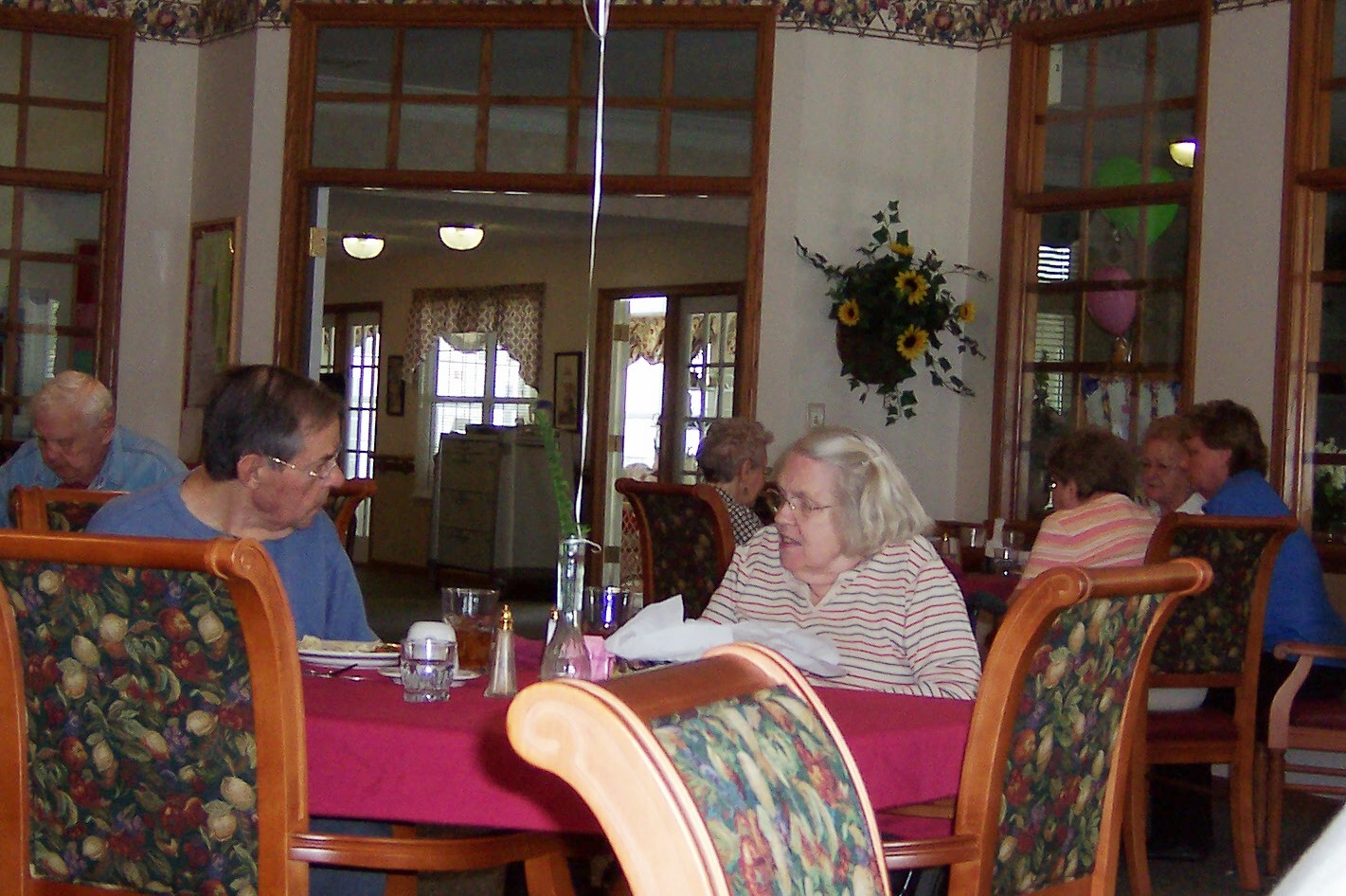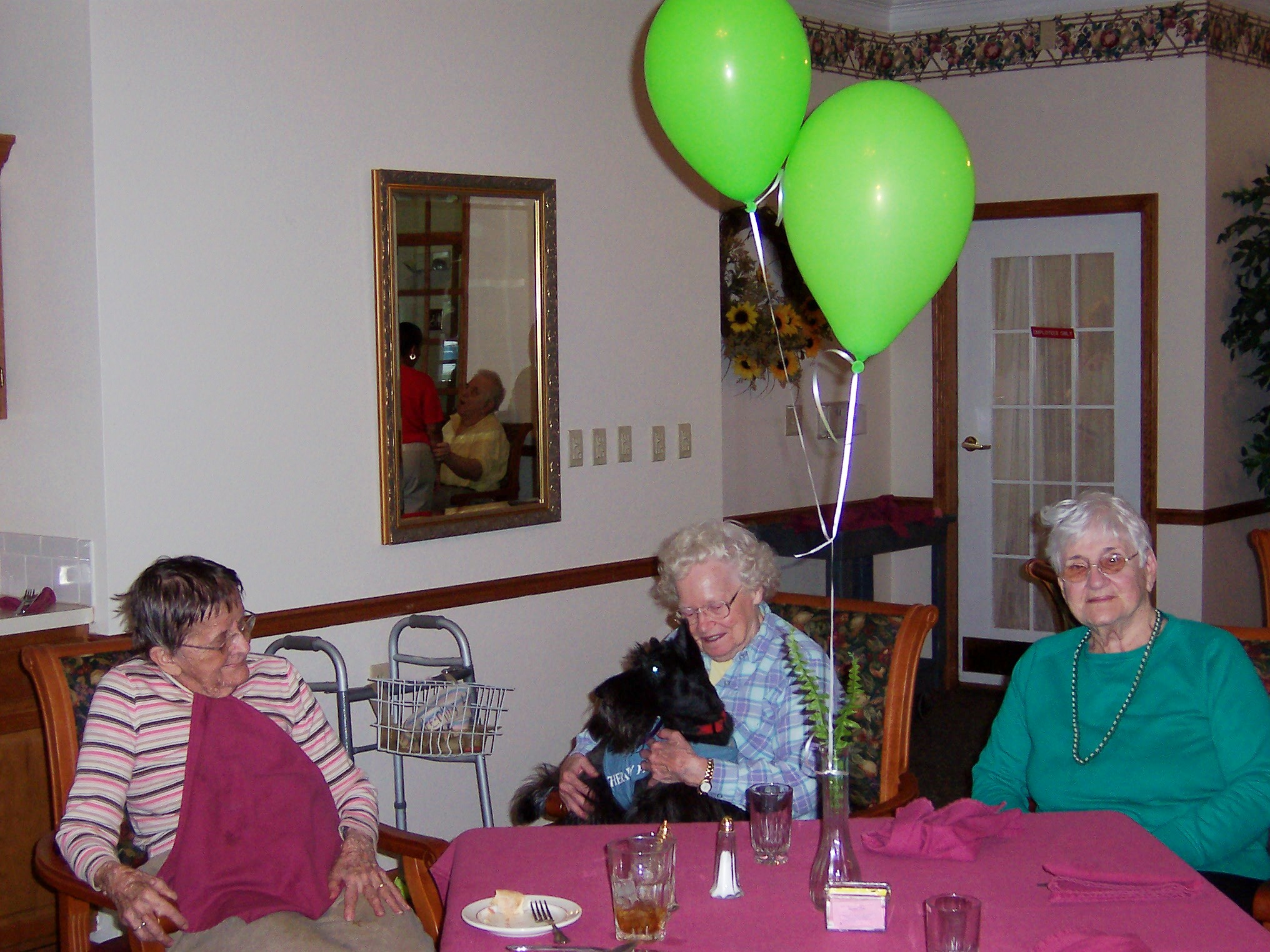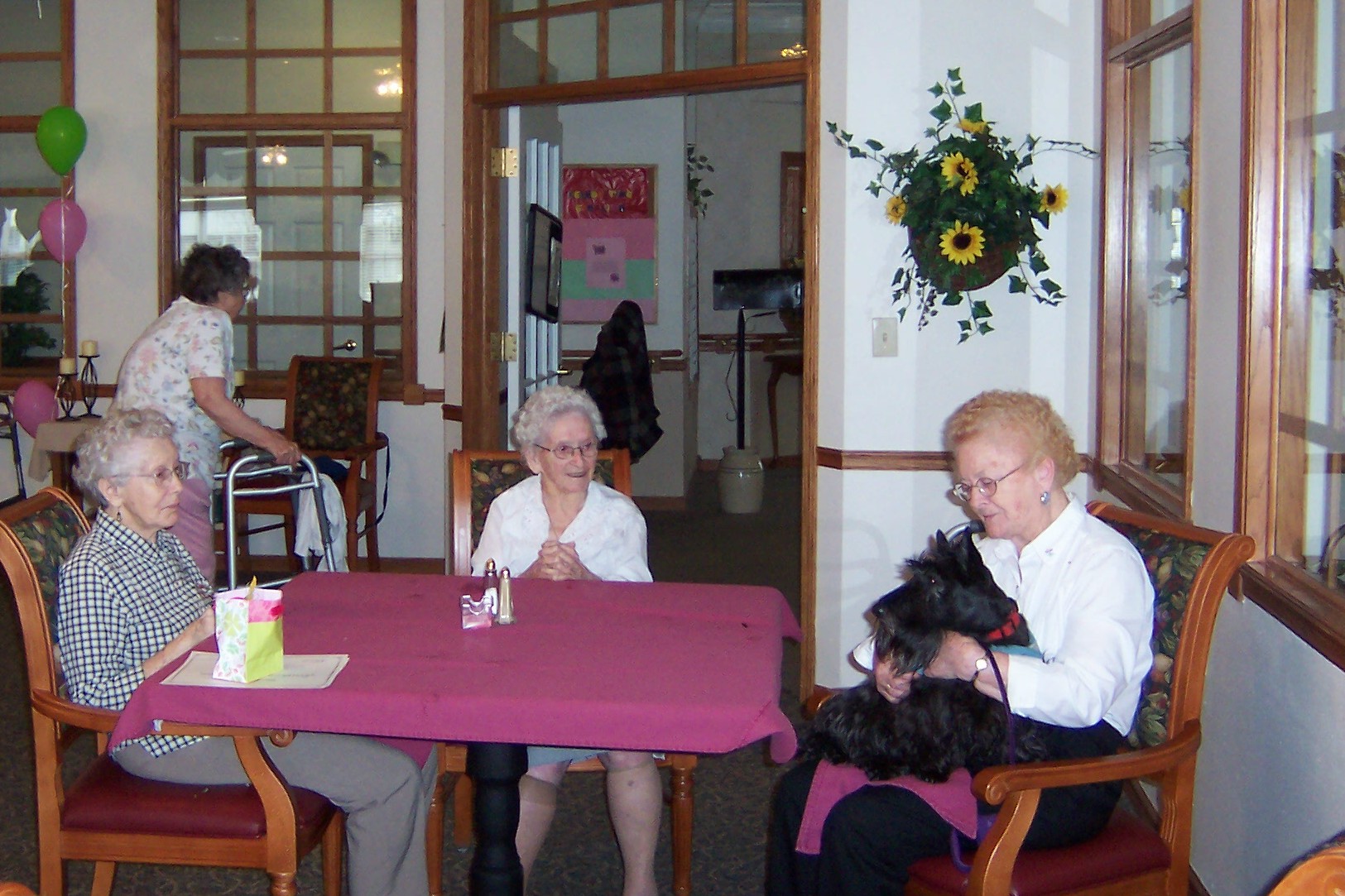 Frosty and Miss Suzanne discuss the dessert menu. Frosty and Miss Eleanor share an after luncheon cuddle.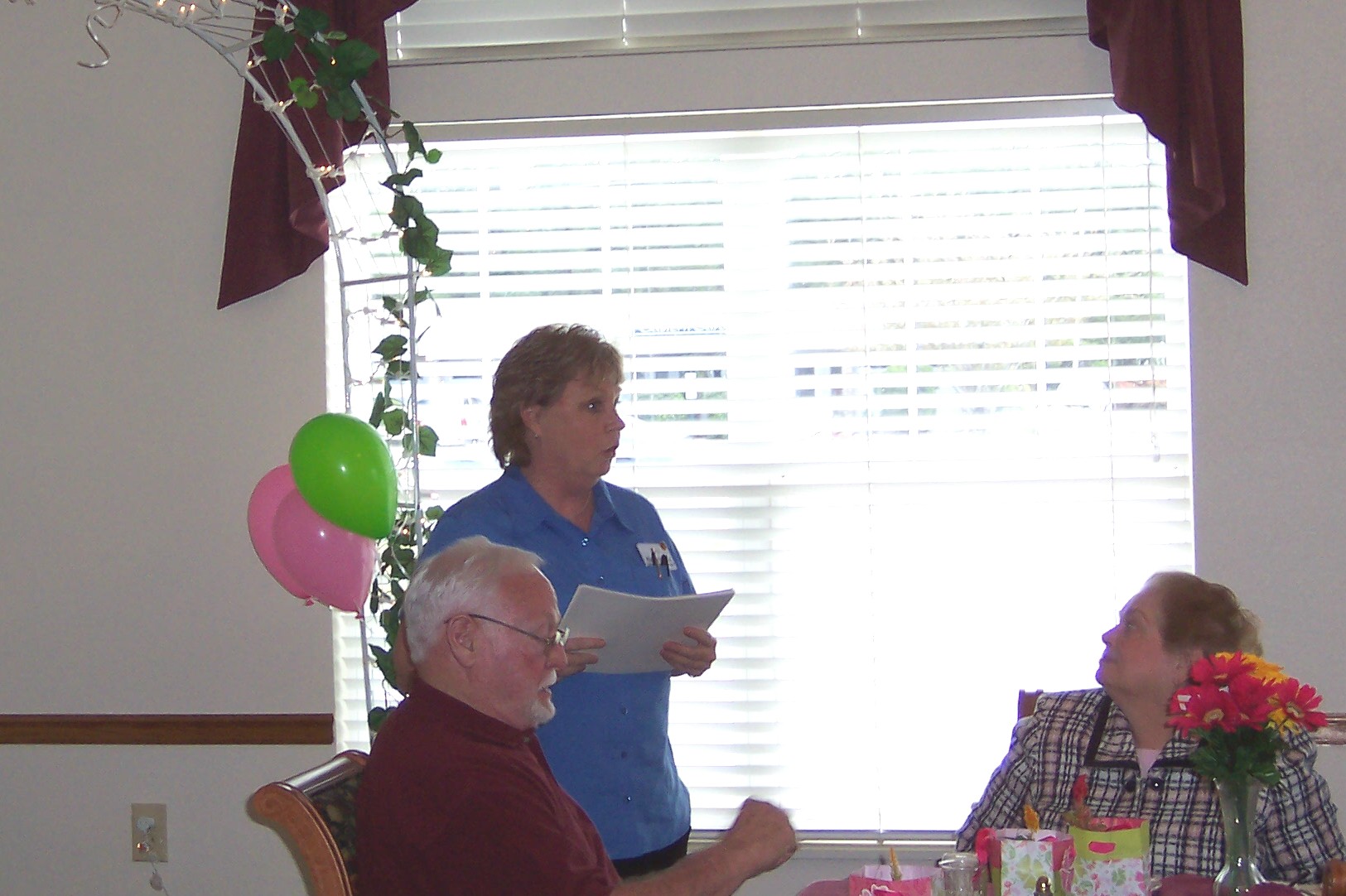 Kathy awards certificates of thank you to the volunteers.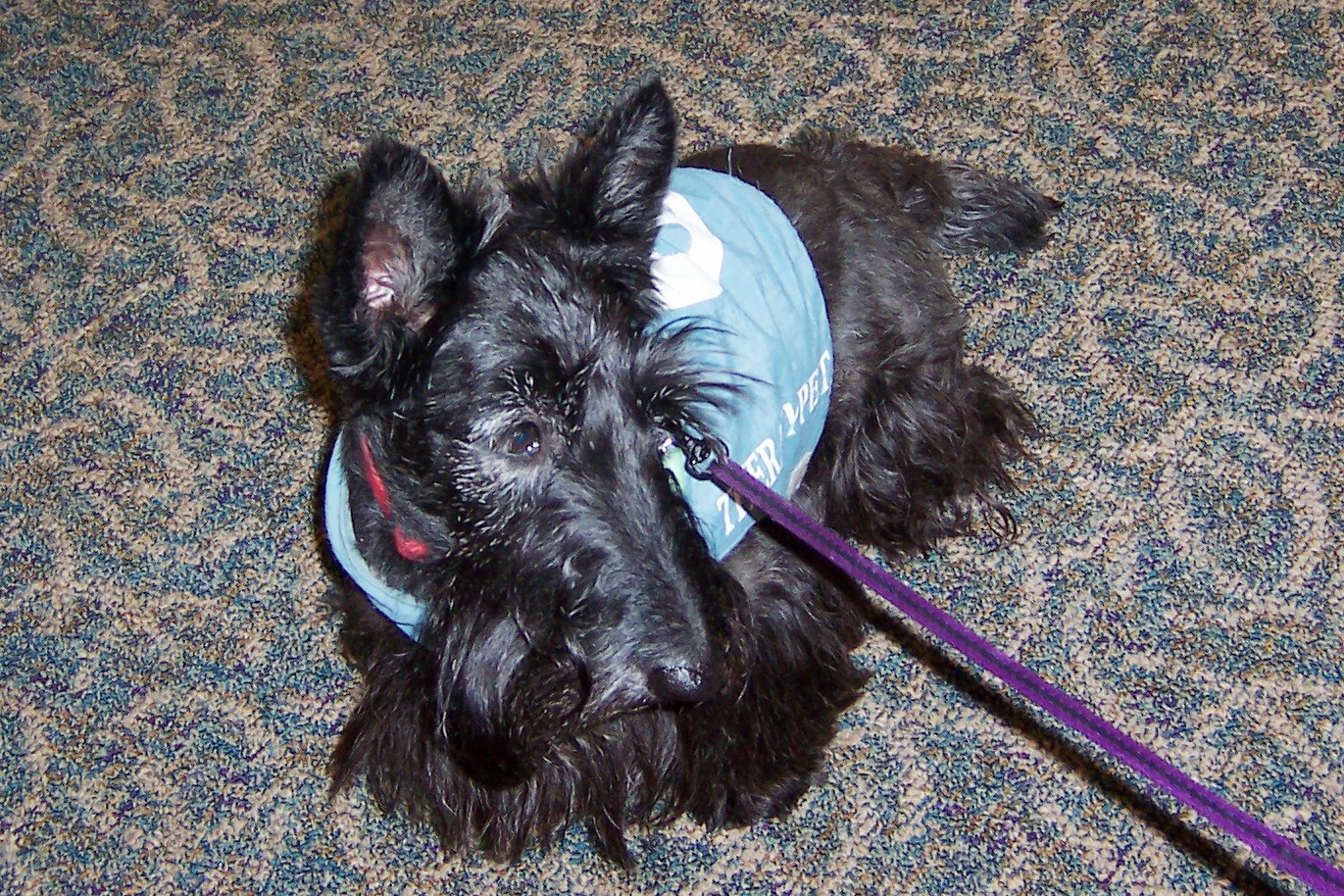 Frosty graciously accepts applause and accolades from her fans and admirers.