Frosty Celebrates Halloween, 2002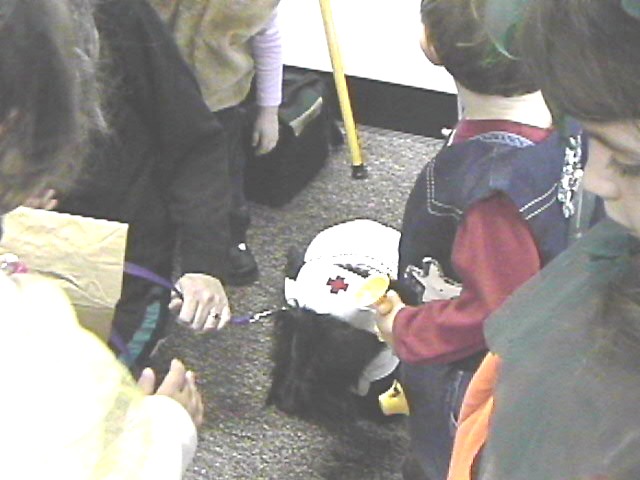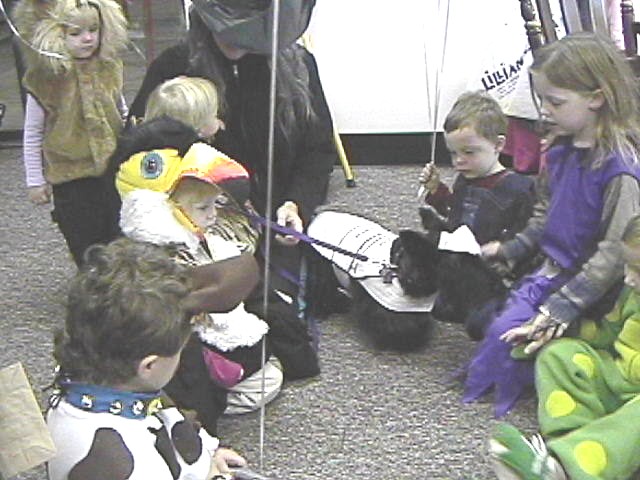 Selected as the Grand Marshall for the annual Halloween Parade, Frosty meets parade participants and hands out last minute advice prior to parade step-off.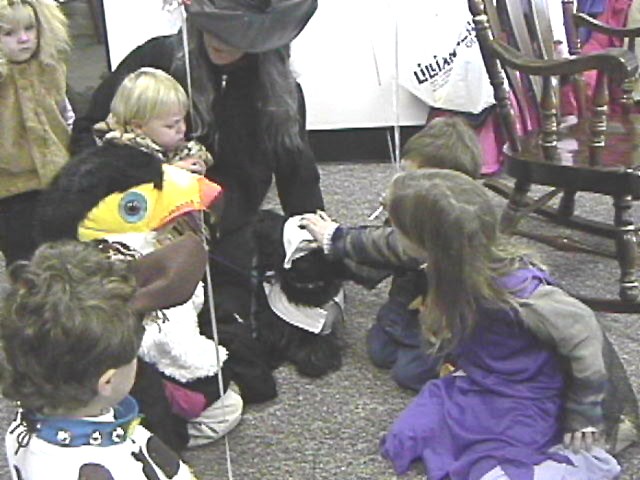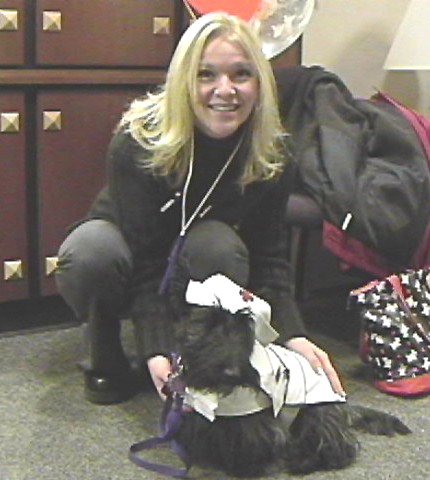 Left: Frosty provides therapy using the traditional Scottie mind meld to a nervous parade participant. Right: "Nurse" Frosty gives medical tips to Pam, a favorite staff member.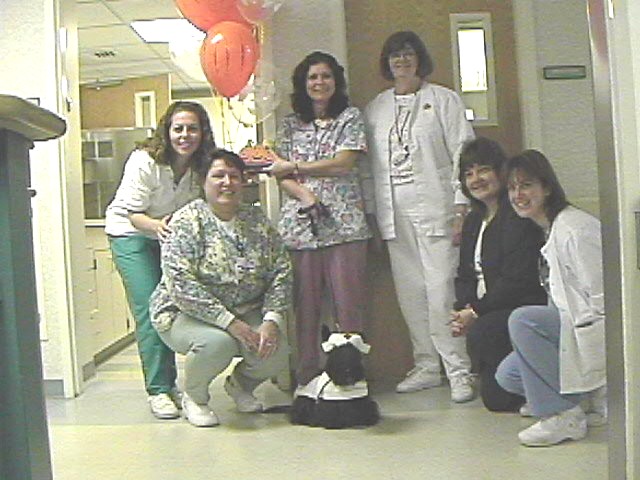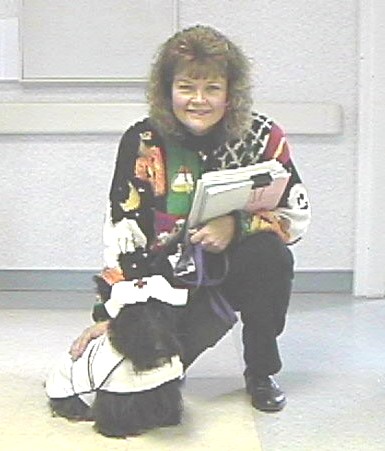 Left: Frosty posses for a PR photo w/staff from Wentworth Douglas Hospital Douglas South ward. Right: Frosty and staff member, Monica, compare case notes.