The First Date
Onslo has claimed our enclosed porch as his own. He hangs out here, naps, watches the wildlife, naps, has his meals, naps, and thinks Foldie thoughts. Of course he would bring Daisy to his porch for their 1st date.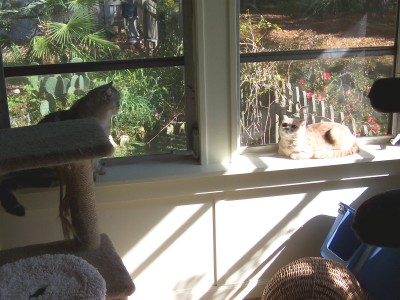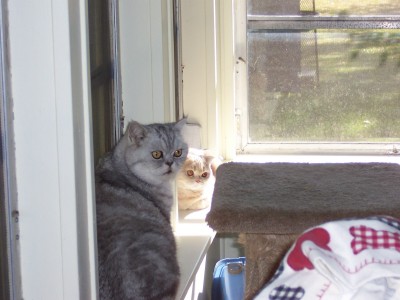 Always the gentleman, Onslo gives Daisy the favored spot in the sun.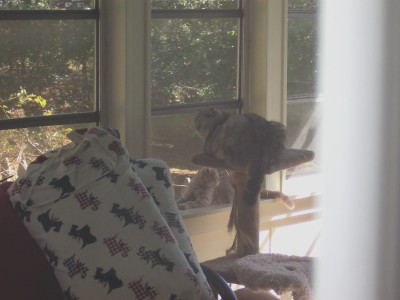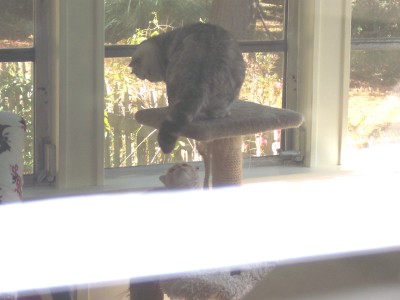 Onslo shows Daisy one of his favorite perches and she responds playfully by tweaking his tail.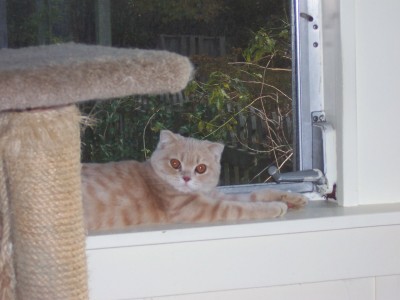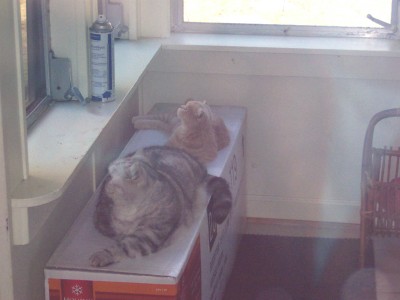 Daisy stretches out on one of Onslo's oversized windowsills. The two love birds enjoy some togetherness.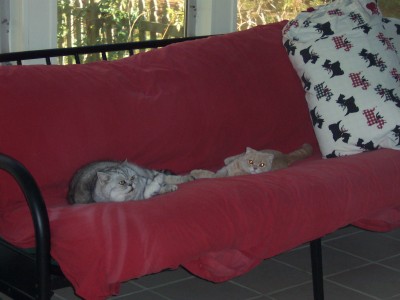 A private moment on Onslo's futon.