Daisy Slips Through
One evening Daisy decided to try out our antique barber chair which is early Victorian. Some years ago, I recovered it in a dark red vinyl, a dark red SLIPPERY vinyl.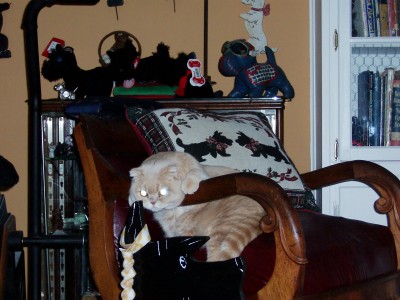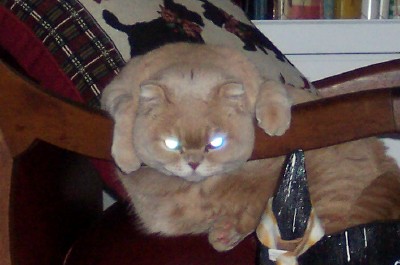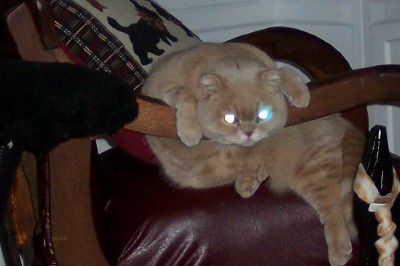 It doesn't look very comfortable, but she was determined to make it work. Then the inevitable happened - A Cat Nap.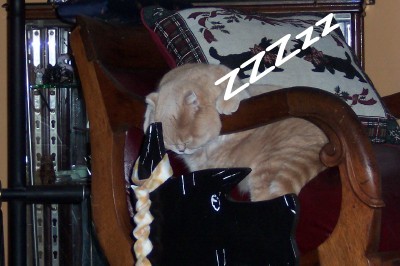 She began to relax and the next inevitable thing happened. She started to slip through under the chair arm. This caused much scrabbling and scratching, even swinging as she dangled between the chair and the wooden Scotty Butler. Tarquin, the silly Wheatie, leaped from his place on the couch and rushed over to save his girl. Daisy, meanwhile, released her hold on the arm, crashed to the floor, and then sat under the barber chair having a wash.
"So, what's the big deal? I was just getting down."
Yes, pictures or a video would have been nice, but when you're helplessly rocking in your own chair with laughter . . .