Frosty's Christmas Party, 12/11/07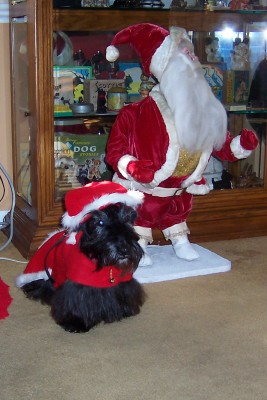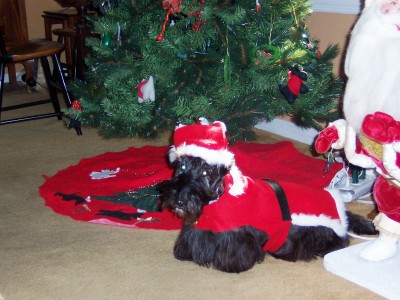 Before hitching up the reindeer and readying the sleigh, Frosty dons her costume for an at home photo shoot.
Tarquin tries on the suit in case a back-up Santa is needed.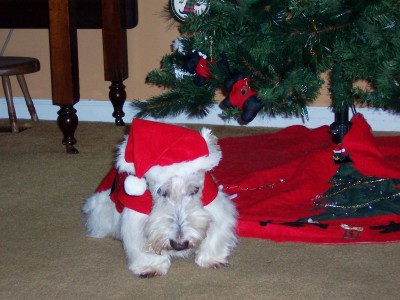 At Sterling House we read two Christmas poems - Twas the Night Before Christmas with a forward that explained how Dr. Clement Moore wrote the now beloved Christmas poem for his own children to be enjoyed at home until a friend gave a copy to the Troy Sentinel. The newspaper published it and more than 150 years later we are still reading and enjoying it.
We also read a personal favorite by Ogden Nash, The Boy Who Laughed At Santa Claus. It's the story of an evil little boy named Jabez Dawes but written with Nash's unique and wonderful humor. If you've never read it, we highly recommend it.
Below are some of the pictures we took.